Some of the best alpine powder riding in BC
Book today and enjoy access to all that McBride has to offer

Lucille Mountain
Lucille offers snowmobiling fun for all skill levels from trails to extreme hill climbing. Parking is at km 0.5 on Lucille Mtn Forest Road, with a loading ramp and toilet facilities. A cabin, courtesy of Big Country Snowmobile club, awaits you at the end of the 15 km (9.3 mi) groomed trail that starts only 3.5km from town.
Head straight down Main Street to the Train Station where the Info Center is located and turn left onto First. Continue past the McBride Hotel and follow the road turning right to go under the underpass and onto Sansom Road. Continue on until you pass Cougar Den Cabins, then stay to left which takes you to the parking lot.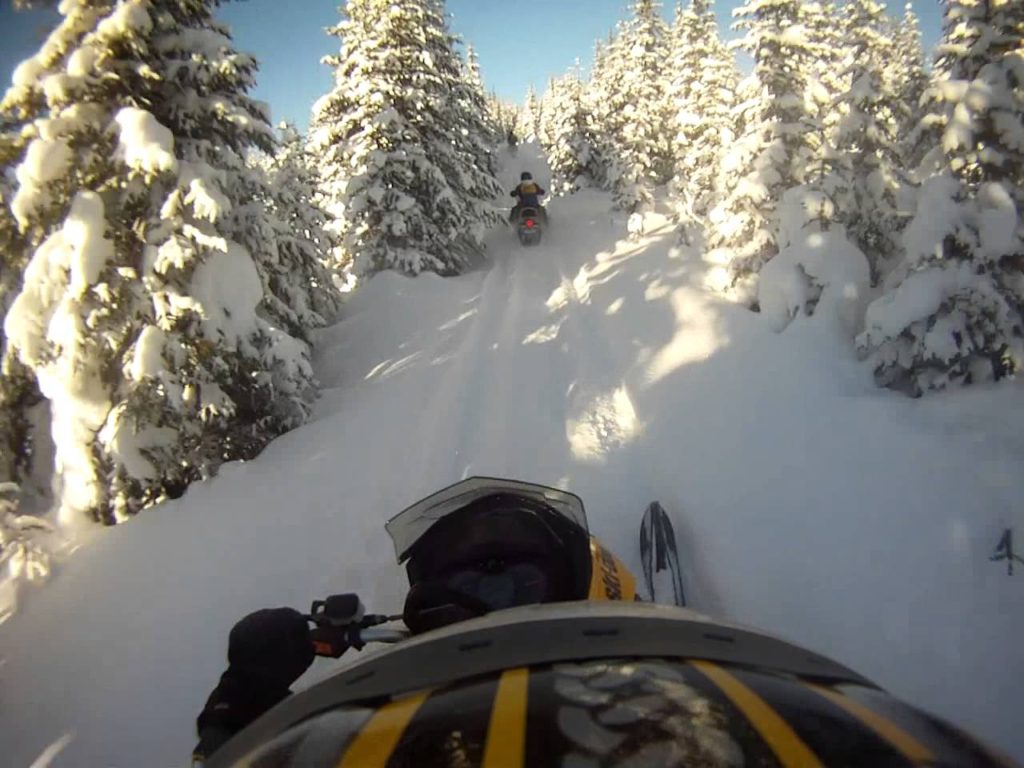 Bell Mountain
A total of 15km of groomed access trail to the alpine, offering awesome scenery and family oriented riding and sightseeing. A cabin is located at the end of the groomed trail, courtesy of the McBride Community Forest
Follow Highway 16 West of McBride approximately 12 km's and watch for the sign on the highway turning to the left. Travel to the parking lot at 5km and off load your sleds. Parking is shared with the Yellowhead Ski Club.
Snowmobilers please stay to the right on your ride to the alpine. Please respect other recreational users in this multi-use area.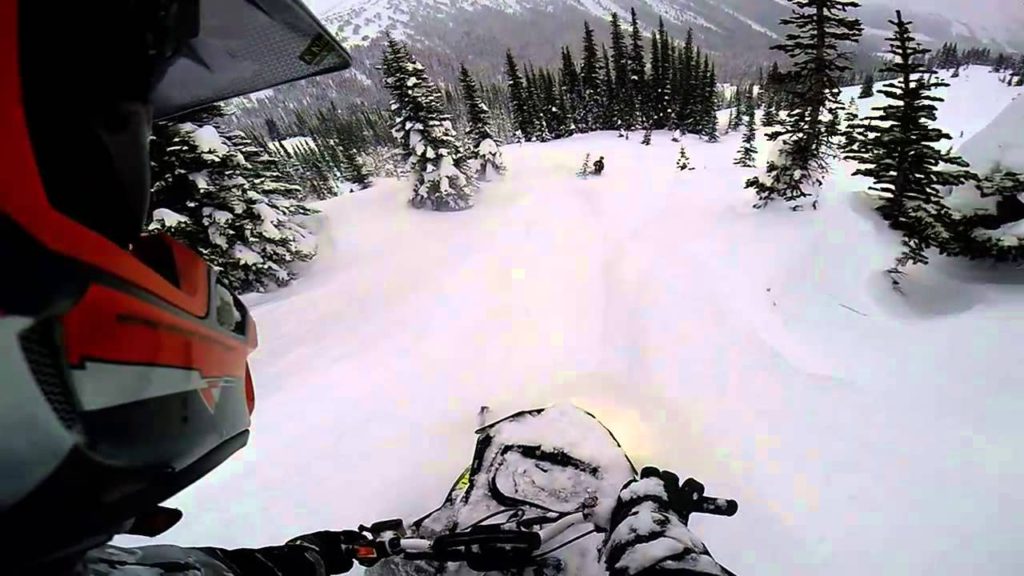 The Renshaw
This outstanding back country area offers the largest mapped out riding area in BC, only 15 minutes from McBride and 30km up a groomed access trail. It is geared to riders with advanced snowmobile knowledge and skill, seeking extreme adventure. There are 30km/18.6mi of groomed trails to the alpine.
McBride Big Country Snowmobile Club maintains a cabin up here – great for warming up, having lunch or just taking a break!
Leave McBride to the east, cross the Fraser River bridge and turn left onto Mountainview Road (across from Beaverview RV Park) and follow approximately 21 km's across the cattle guards to the parking lot.
It is recommended that you carry beacons, shovels, probes and extra gas in this remote area. Also be sure to take a lunch and refreshments as this is a day long excursion.
Be Prepared!!
Always be prepared when mountain sledding even if you are planning a short day out.  Prepare as though you plan to spend a night or two out:
Before you go:
Take avalanche courses, practise regularly & make sure you know how to use your equipment
Have a plan, let someone know where you are going and when you plan to return
Never travel alone. If you injure yourself while alone, your chances of survival are reduced
Know how to build a snow or tree shelter
Check avalanche conditions before going out and make sure you are aware of weather and other issues affecting snow pack and level of risks!
Be prepared to fend for yourself, the mountains are subject to sudden weather changes – fog, heavy snow, extreme weather changes and you can become separated from your group
Equipment to take:
Always wear a beacon
Carry a shovel and probe in your backpack
Carry a map and compass. A GPS is helpful – know how to use it
Pack energy bars or similar emergency food – make sure it's fresh
Carry spare clothing – especially gloves, socks, warm hat
Carry a space blanket, it can act as a wind block to keep you warmer
Carry fire starter (solid BBQ starter works well, or homemade blocks of paraffin poured over dry sawdust in a muffin tin)
Carry wooden matches in a dry container with a bit of waxed paper
Carry a hatchet and/or sturdy knife
Carry a good first-aid kit, a flashlight (make sure the batteries are charged – LED type are longer lasting) a light stick and signalling devices (flares, a whistle, a mirror, a sheet of red plastic to lay on the snow as a ground sheet or to signal aircraft
Carry spare gas, a spare drive belt, spark plugs (make sure they are working) and an extra piece of starter rope
Carry a length of strong tow rope
If it becomes obvious you will have to spend a night out, gather fuel for a fire early in the day – don't wait until dark. Build a shelter near your snowmobile, as it is the source of things you can use to stay alive. It can serve as a windbreak when there is nothing else.